About Us
It all started with a dream and a friend.
After working for the export business 10 years, in the Miami area, we wanted to give customers in the Caribbean and Central, South America access to affordable products and help food industry suppliers increase their sales. It was a bit of a far-fetched dream; because one of the markets that we wanted to help was the Island of Cuba, having family and friends all over the Island.
Despite the odds, we were determined and started Supermax Distributors, LLC. out of the back of our family's export business. Managed to obtain the required US Government licenses, FDA and US Department of Agriculture registrations and other regulatory requirements. Little did we know that our humble business would transform so many people's life in a short period of time.
The advantages of Supermax Distributor business model became apparent to customers and suppliers alike: The customer placed an order, we processed that order, we procured the product, planned and scheduled the shipping to their final destination.
We didn't set out to create a new business model in food distribution, we just set high standards of services. Today's food distribution for the Islands market, is changing for the better and is a direct evolution of our dream, and our small family business that has evolved alongside it to become an important distributor for the Island markets with the support of a complete online "Market Place" solution that is revolutionizing the way the emerging private sector is doing business.
Also, we need to mention that, "Max" is our family Alaskan Malamute dog, the company name and our logo origins.
Thanks for visiting our company web, and please feel free to get in touch with us at any time…
Max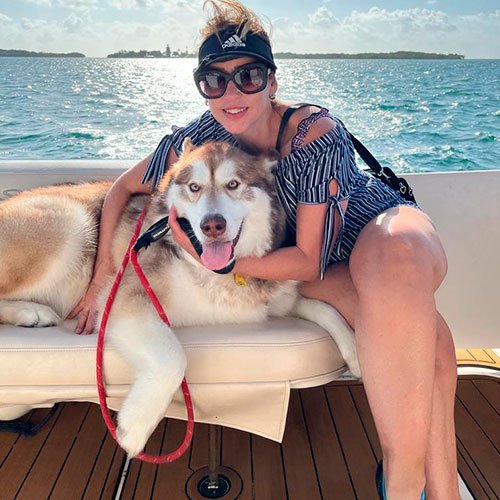 Max and Alexandra Marin
Alexandra Marin & Elio Vazquez